Press Room
Get your Mike Wiegele story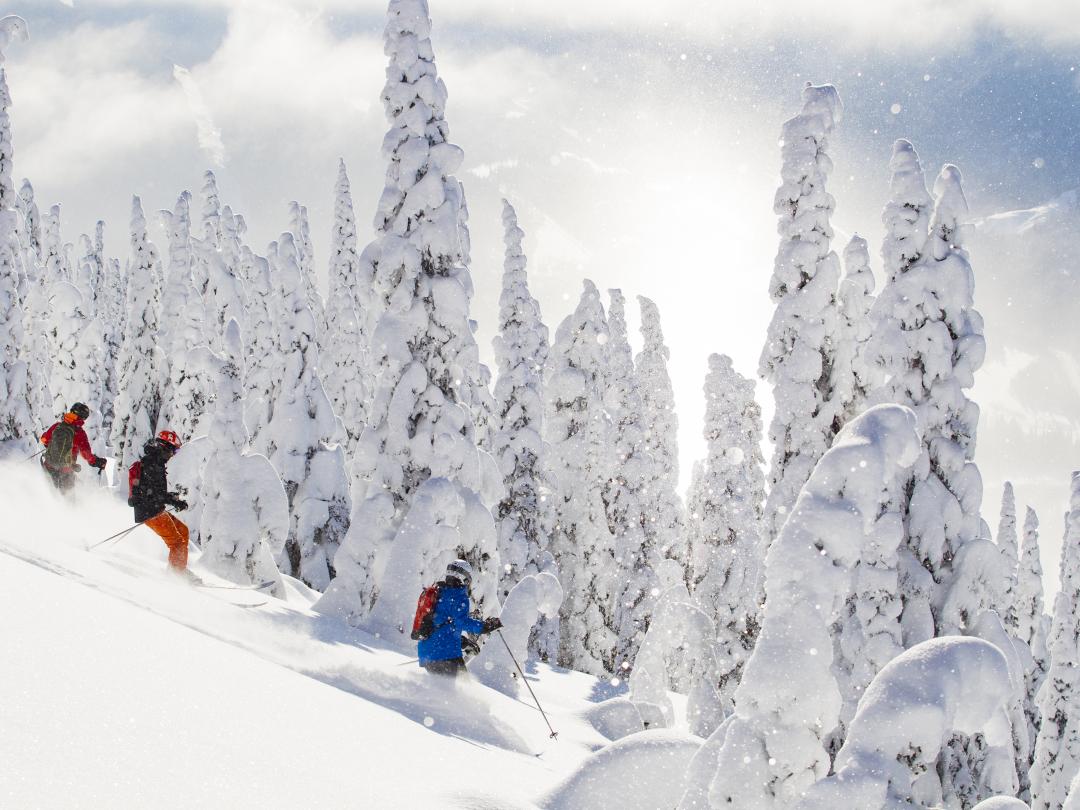 Media Contact

Let's talk heli-skiing

If you're looking to arrange an interview with our executive team, requesting a photo or video, or need anything else for your story, please contact our marketing coordinator at 1.250.673.2479 or at marketingcoordinator@wiegele.com. 
Fast Facts

Wiegele at a glance
Founding Info
Founded in 1970 by Mike Wiegele
Mountain Ranges
Cariboo, Monashee and Rocky Mountains
Ski Terrain
Measures 50 miles (94 km) from East to West and 129 miles (207 km) from North to South, 1,155 peaks and runs over 2,314 square miles (5,995 square kilometers), 867 named runs.
Elevations
Blue River Heli Village at 2,240 feet (683m) and Albreda Lodge at 2,460 feet (749m), ski/board at 3,400 -11,600 feet (1,046 - 3,569m), average alpine landing at 8,000 feet (2,462m)
Snow Fall
Consistent accumulations of 30 feet (10m) or more is normal.
Heli Village Resort
In Blue River, BC, on the shore of Eleanor Lake, the resort features a 22,000 square foot main lodge, 22 guest chalets and the Bavarian Estate, Administration Building/Guest Lobby, Sports Shop, Laundry, and Guides Haus.
Albreda Lodge
Located 45 km north of Blue River, luxurious 20 person self contained lodge with all the amenities of the Blue River resort.
Fine Dining
Powdermax Dining Room - Toni Spori, Executive Chef and award winning wine cellar featuring over 600 wines.
Press Releases

Information lives here