Why Us
A long history of making a difference since 1970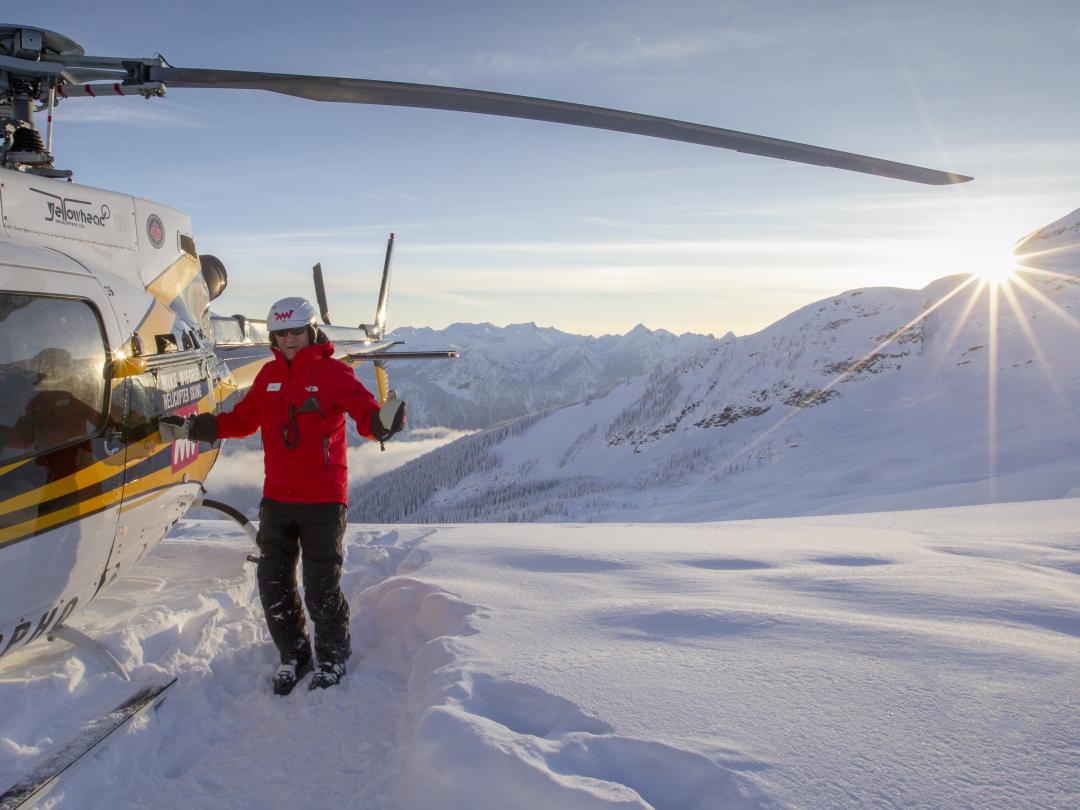 The Mike Wiegele Way

It's who we are

Since 1970, Mike Wiegele Helicopter Skiing has shared what we believe is the best ski experience in the industry with our extended family of guests. But what sets us apart isn't our terrain, our location or our facilities. It's the man who started it all. And the personality he has put into everything we do. Guests, guides, and staff treated like family. It's an environment that fosters mutual respect, inspires confidence on the mountain, and creates lasting bonds between guests and the people who bring your heli-skiing trip to life. It's about more than skiing. That's the Mike Wiegele way.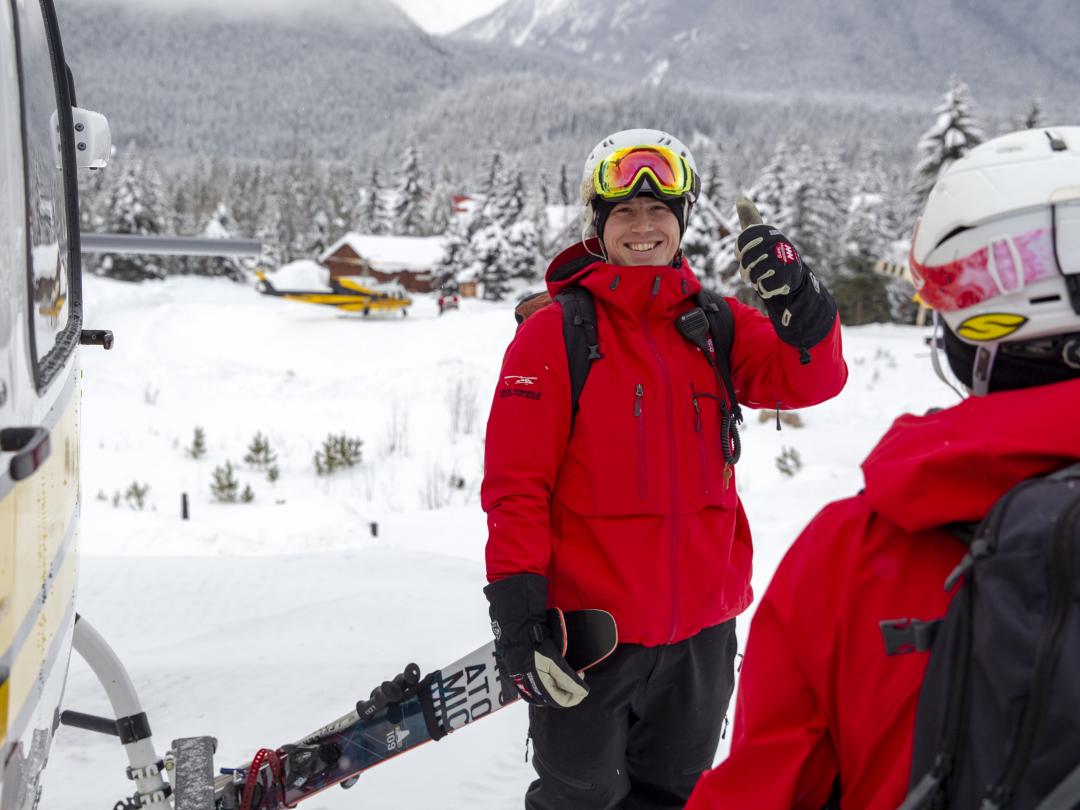 WHAT SETS US APART

We are a family

At Mike Wiegele Heliskiing, we are more than just a team, we are family. It started with Mike himself, who has brought his passion for skiing and close knit family together, here. Family is at the core of who we are, and it's what sets us apart. We bring quality service to our valued heliskiing friends that create lasting bonds.
OUR GUIDING PHILOSOPHY

More than just guides

Hosts, instructors, and storytellers, our guides are chosen for their ability to provide you with an exciting and memorable heliski vacation while always caring for your safety and comfort. Many senior guides have been with MWHS for more than 20 years and have earned the highest levels of qualification available, both as guides and ski instructors.
CERTIFIED INSTRUCTORS
All guides are also highly certified ski instructors, for all levels.
HIGHLY QUALIFIED
All guides hold national or internationally recognized certifications.
MULTILINGUAL
We have guides who speak English, French, Spanish, Dutch and German.
HOSTS
Your guides dedicated to both safety and service.
 
MOUNTAIN SAFETY

Nothing is left to chance

Traveling safely in the mountains requires that our guides balance excitement and challenge with your safety and comfort. Guides meet each morning and evening in the Guides Haus - the heart of the operation. With the state of the art equipment, guides review field observations, snow pit data and remote weather station data feeds. They then choose the day's ski terrain based on snow stability analysis and predicted weather. You're in good hands.
OUR TERRAIN

Powder Paradise

Mike Wiegele Helicopter Skiing is located in Blue River, BC, in the heart of the breathtaking open bowls and peaks of the Cariboo, Monashee and Rocky mountain ranges. Here, the warm air from the west meets the cold-dry air from the north and creates more than 10 metres of perfect powder each winter. Our northern latitude helps ensure we get the consistent cold weather needed for snow. With more than 1,500,000 acres of terrain and over 1,000 peaks, we can enjoy the majesty of the high alpine glaciers as well as the forested valley glades.
THE MACHINES

Helicopters and Snowcat will get you there

Our experienced Yellowhead Helicopter pilots fly Bell 212 or Eurocopter A-Star helicopters, depending on the size of your group. When the machines aren't flying, they're in our heated hangar, where our team of talented engineers ensure we meet the industry's highest maintenance and operating standards. Our Pistenbully 300 snowcat provides a comfortable alternative to helicopter skiing.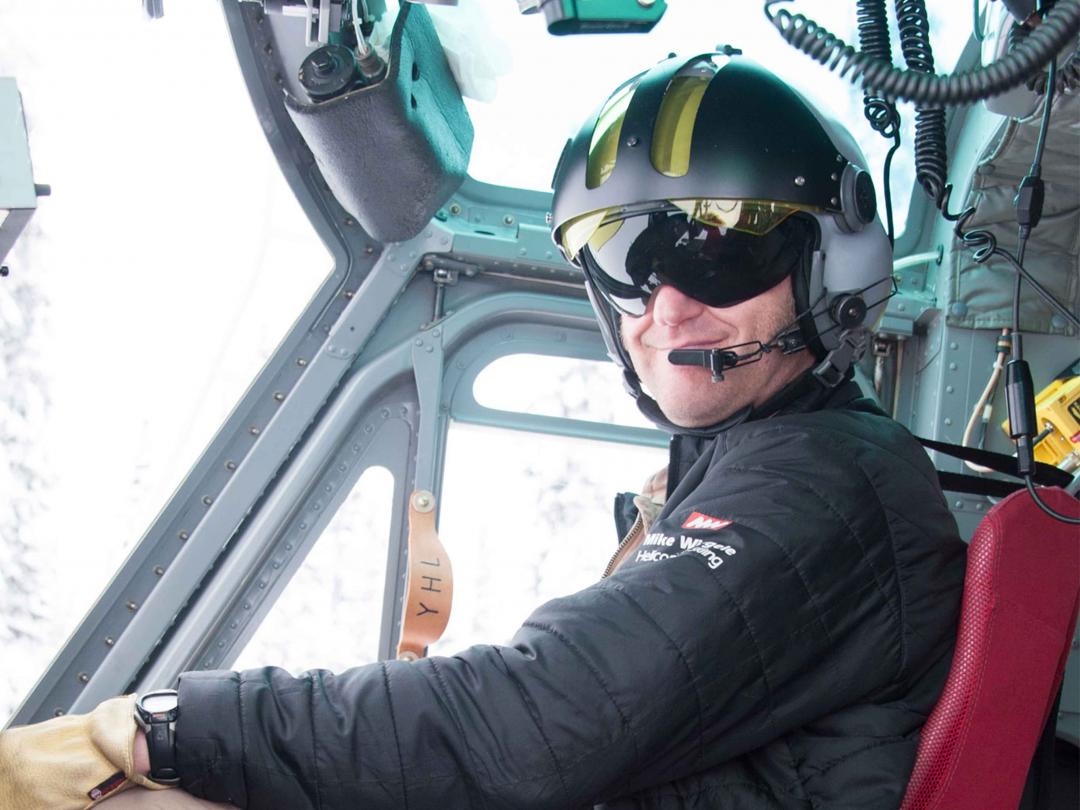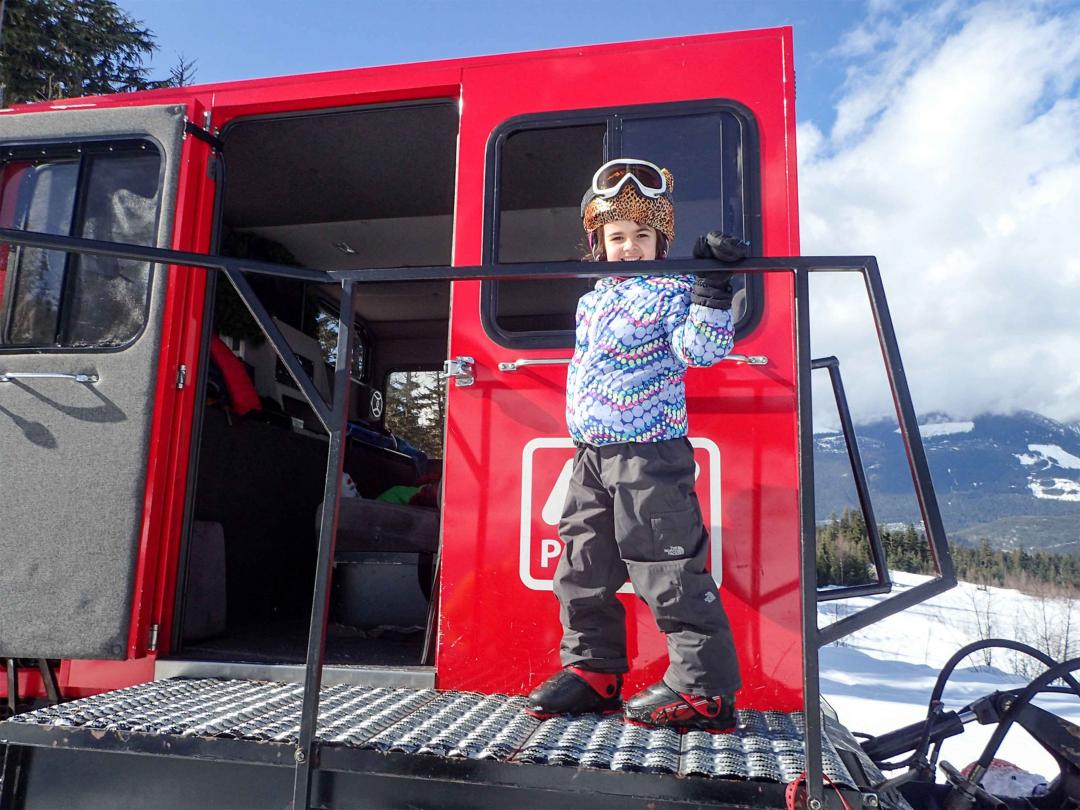 SUSTAINABILITY

Our tradition, our future

Since 1970  Mike's vision has been guided by an immense respect for the wilderness and mountain environment. We are striving to continuously find ways to reduce emissions through efficiency in all facets of our business, from supply chains to local communities.
COLLABORATION
Creating strategic sustainability partnerships in our community, supply chain, and industry.
COMMUNITY
We have a signed Memorandum of Understanding with the local SIMPCW First Nation and make their future goals central to our own operations.
INNOVATION
Develop new methods to increase efficiency and reduce emissions
EDUCATION
Promote awareness and engagement of initiatives with our staff.
STEWARDSHIP
Ensure we always meet or exceed industry environmental regulation.
 
Don't ask us

Our guests can't get enough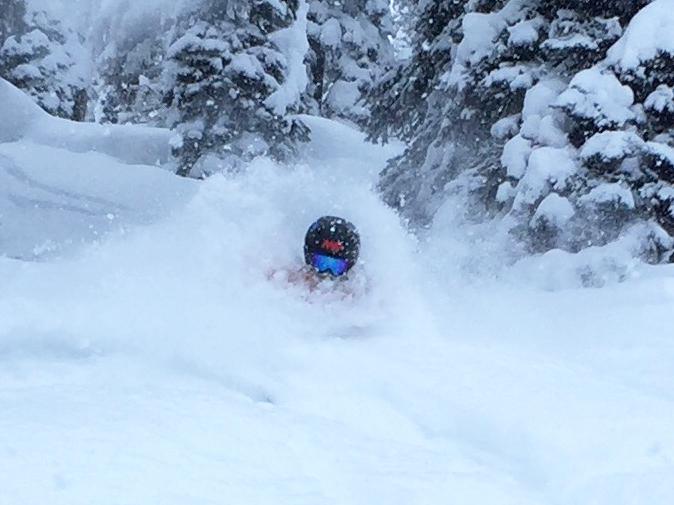 Our family of four has spent a week at Mike Wiegele in each of the past three Christmas seasons and we're booked again this year. We started when my daughter had just turned 8 and my son was 10. They have really enjoyed the Kid's program. The 3 minute heli hop to the snow cat is a fun way to start their day and if they're really lucky they might get a few hours in the adult heli. My daughter first skied with the adults at 8 and they each took my seat for a day this past season and did great. It's hard to describe how different skiing deep powder is from regular resort skiing - I say it's like floating in pillow feathers. The biggest misconception people have is that heli-skiing is too hard. If you're a good skier, you'll be fine. MW is a bit like camp for adults - no driving, no cooking, no dishes, no cleaning - just skiing, eating, and optional activities like cross country skiing or working out. But it's really all about the fresh snow - and we always seem to have a lot of that!
Robert Atkinson & Stephanie Coyles
Toronto, ON