Partners
Friends of Wiegele
With over four decades in the business, we've made lasting connections with more than just our guests. This page features all of the great businesses who support Mike Wiegele Helicopter Skiing and help bring our vision for skiing to life.
Our Sponsored Athletic Ambassadors

Mike Wiegele has always had a history of supporting young athletes.  Before he founded MWHS, he operated a ski school in Lake Louise in 1965 where he coached and produced six National Team athletes.   Mike Wiegele Helicopter Skiing is proud to offer his continued support of young champions on their athletic journey to the podium.  We are proud to welcome the following sponsored ambassadors as part of our extended family.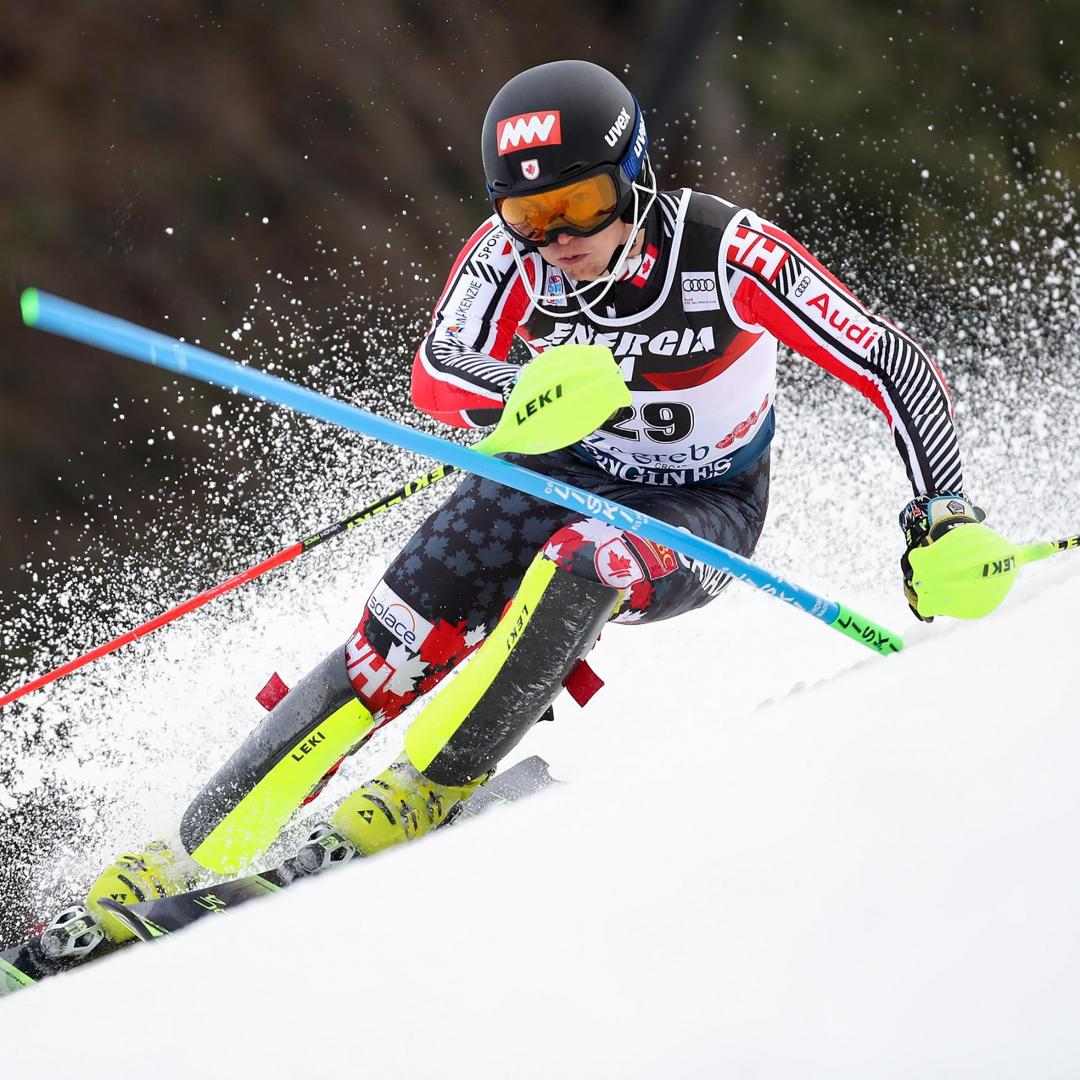 Sponsored Athlete

Erik Read

Top Canadian Alpine talent and son of legendary Crazy Canuck Ken Read. Both Erik and his dad started their ski racing careers with the Banff Alpine Racers (founded by Mike and Bonnie Wiegele). Read claimed the overall NorAm title in 2015-16, which secured him a spot on the World Cup start list for the 2016-17 season. In the 2016-17 season, Read hit the top 10 on the World Cup circuit in slalom, giant slalom and alpine combined. In 2018 Read took a year off his post-secondary education at Denver University (Business Major) to focus on the 2018 Olympics in Pyeong Chang – where he finished 11th and claimed the top Canadian finish in the GS. Read more about the Alpine Canada Ski Member here.
The Bruderschaft Friends Blue River Society

In March 1996, six friends sat together talking about the Brüderschaft in St. Christoph, Austria, and its history of helping people since the 14th century. These friends decided to start a similar organization with those who come to Blue River to heli-ski, hike, and live. Monies are collected through membership are used to assist those in need or to fund worthy projects in the community of Blue River.