News & Events
Stay Up To Date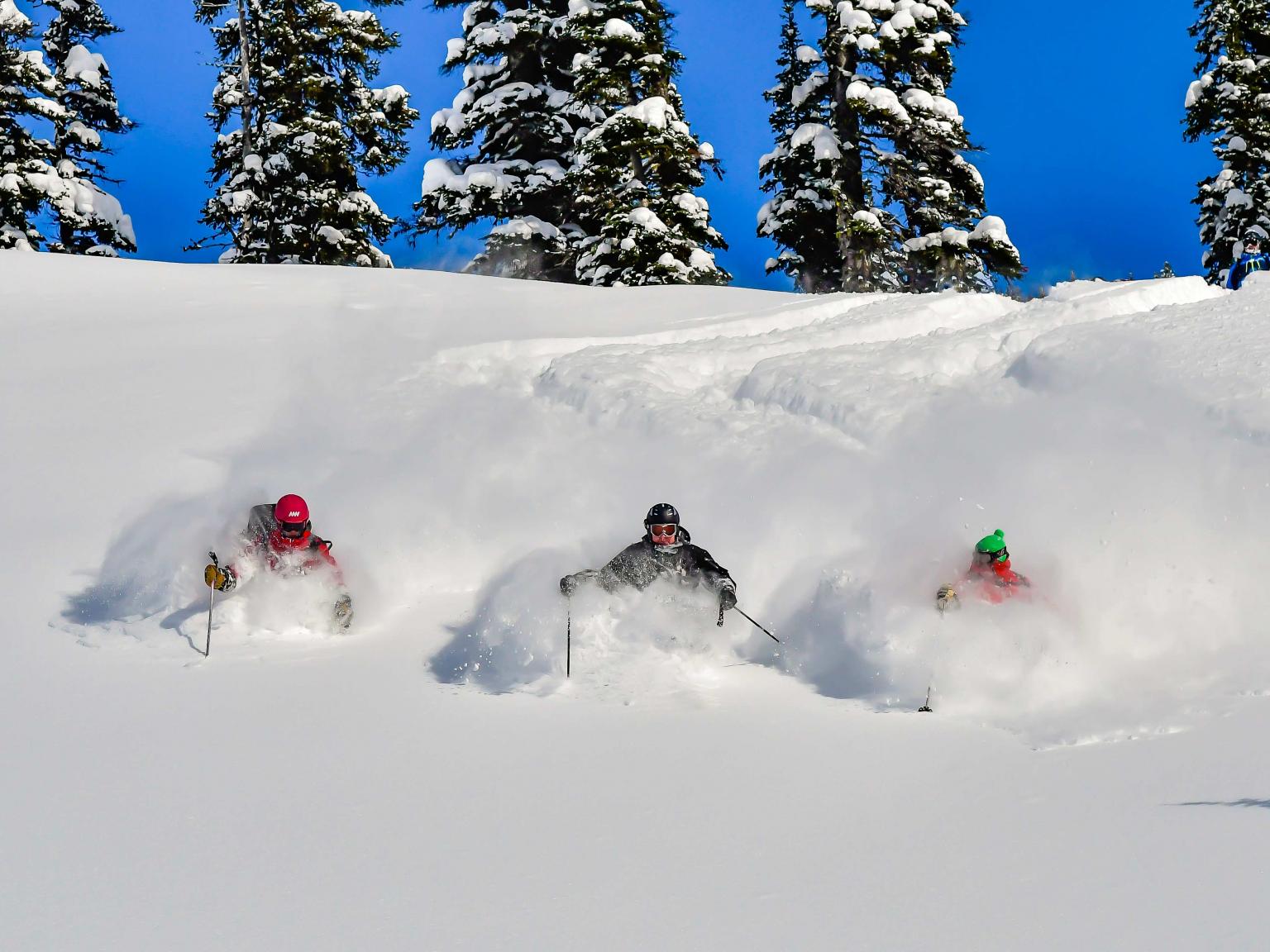 What's Happening

Be in the Loop All the Time

Wiegele World is an exciting place where good things happen. Stay current with news updates and upcoming events here.
Help Us Celebrate

Share Your Wiegele World Stories

After 50-years, there are a lot of great tales to share about the evolution of this great place we call Wiegele World and the many friendships that have been made. As we move forward towards this monumental season, we would like to invite you to share your memories with us. Email your stories, photographs and or videos, by September 30th. As your stories could be shared online or at the resort, during this special year in history.

 Please email our marketing coordinator at marketingcoordinator@wiegele.com. 
November 2019

The Warren Miller Film Tour

Join Senior Lead Guide Bob Rankin in San Francisco, Calif., November 5 and 6, and in Denver, Colo., November 14 to 16. Check out the full list of North American film tour dates for "Timeless".
November 2019

Mike Wiegele's Story

MWHS and Origin Outside have teamed up to deliver Mike's story – a celebratory documentary of his lifelong dedication to the heli-skiing industry. This film features interviews from influential connections to Mike's ski career and showcases the talent of today's top freestyle skiers Sage Cattabriga-Alosa, and Jennelle Yip, as well as pro snowboarder Austin Smith. Call Me Crazy has been accepted into the Whistler Film Festival and the Rossland Film Festival as well as nominated for Best Storytelling at iF3 Montreal. Watch trailer online at Call Me Crazy - The Legend of Mike Wiegele.
December 2019

Children's Christmas Ski & Board Camp

Want to bring your kids with you over the Christmas but they're not ready to heli?  Register them in our 3  Day Christmas camp which include structured lessons on Saddle Mountain, with our certified ski instructor heli-ski guides..   The program will develop and enhance their skiing/boarding abilities and includes educational snow science activities, wildlife awareness and snowcat transportation.
April 2020

Spring Fling

The tradition continues with the Annual Spring Fling which takes place near the end of our season.  It's a great time of year to enjoy our exciting spring run conditions n our biggest glaciers, from our highest peaks.  Après ski back at the resort is also loaded with extra fun, with ski and snowboard industry appreciation nights and socializing with special guests from National ski teams.  Spring Fling week is Tour 917 - March 28 to April 4.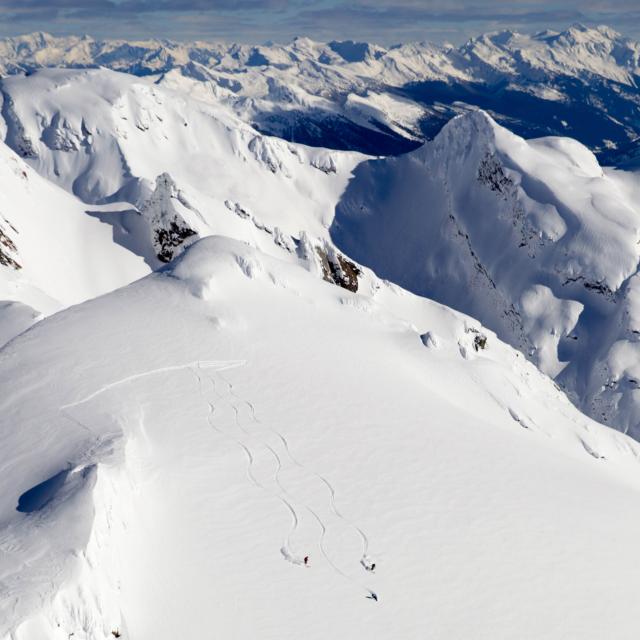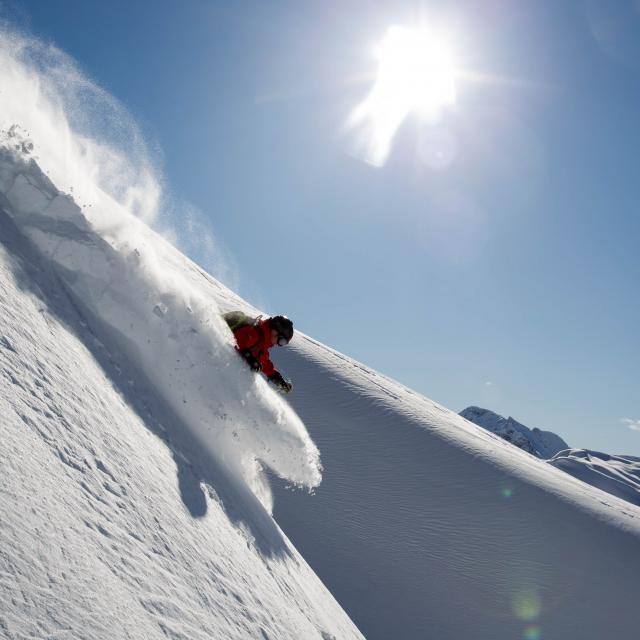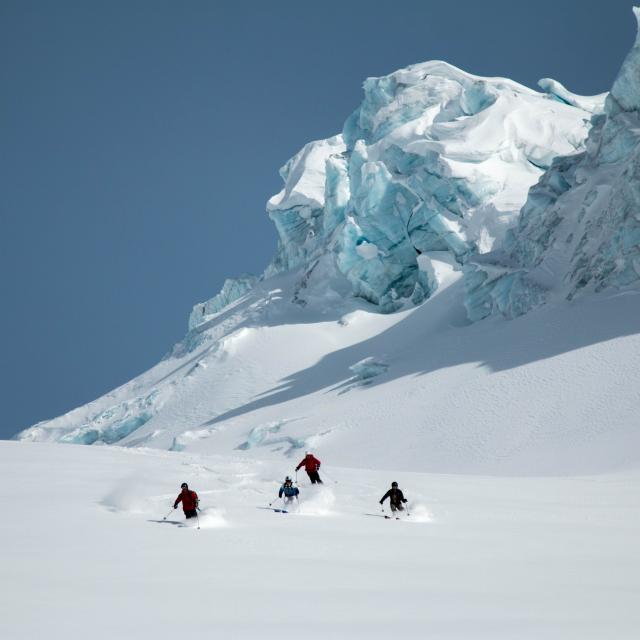 April

Annual Comment Card Winner

Between December to April, we welcomed worldwide enthusiastic skiers and snowboarders to the World's Best Heliski Resort in Blue River.  With each gathering our guests complete weekly Comment Cards that in turn provide an opportunity to  win in a draw a 7 Day Heli-ski trip for the following season.  We are happy to announce the 2019/2010 lucky winner is Drake Carpenter from Denver, Colorado.  We look forward to hosting Drake again and sharing the love of heli-skiing.