Employment
Join the Wiegele family
Are you looking for a great job and a great lifestyle? Do you love snow? Would you like to work for the finest heli-ski resort in the world? If you share a passion for excellence then learn more about the employment opportunities at Mike Wiegele Helicopter Skiing where we work hard...and play harder.
HOW TO APPLY
Due to volume of applications received, all candidates are to apply through our applicant tracking system and ensure all questions are completed.
After reviewing the job posting, click the 'Apply Now' link and follow the step by step instructions. Applicants who email their application will be advised to apply through the proper procedure.
Regards, 
Recruitment Team 
Apply now!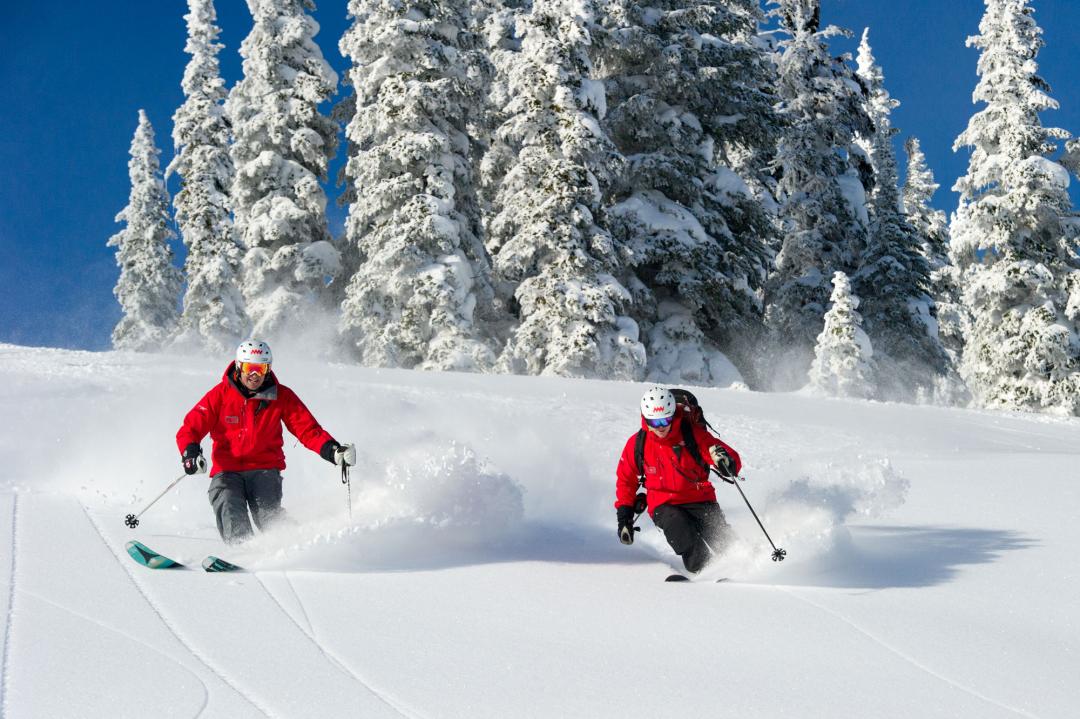 The Employment

Experience

When you work at Mike Wiegele Helicopter Skiing you become part of a larger family of motivated people who thrive in a natural environment that promotes safe practices and good health. 

At Mike Wiegele Helicopter Skiing we know that our employees are our most valuable asset. Our wages are highly competitive, and our subsidized housing and food services mean that our employees are able to save money while working in Blue River throughout the year.  We offer opportunities for advancement in all departments and ensure that each employee is supported in their effort to provide excellent customer service every day.

Our culture is built on positive attitude, ambition, and a passion for skiing.  Whether you join us for an amazing seasonal experience or join our team in a year round career capacity, employment at MWHS is the experience of a lifetime.
Who We Are Looking For
We provide world-class hospitality training if you:
Have positive energy and a willingness to follow instruction
Are detail oriented
Are self motivated
Thrive in a team atmosphere as well as work independently
Have professional presentation both in your work and your personal appearance
WHAT WE OFFER

More than just a pay cheque

Mike Wiegele Helicopter Skiing offers several benefits in addition to competitive wages. We award our employees with a wide range of employment incentives and subsidized food and housing services.  
Hiring Information & Key Employment Policies
 
International Applicants
MWHS welcomes international applications. We look forward to being able to continue to diversify our workforce. International applicants interested in working for MWHS must provide details outlined below.