Safety
We bring confidence to the mountains
The best days in the mountains happen when you're linking every turn with confidence. This is the feeling we strive to provide all of our guests, everyday. From our professional guides, who are also instructors, to the weather stations we have in the mountains collecting up-to-the-minute data, we make sure everyday at Mike Wiegele's starts with confidence. All you have to do is ski.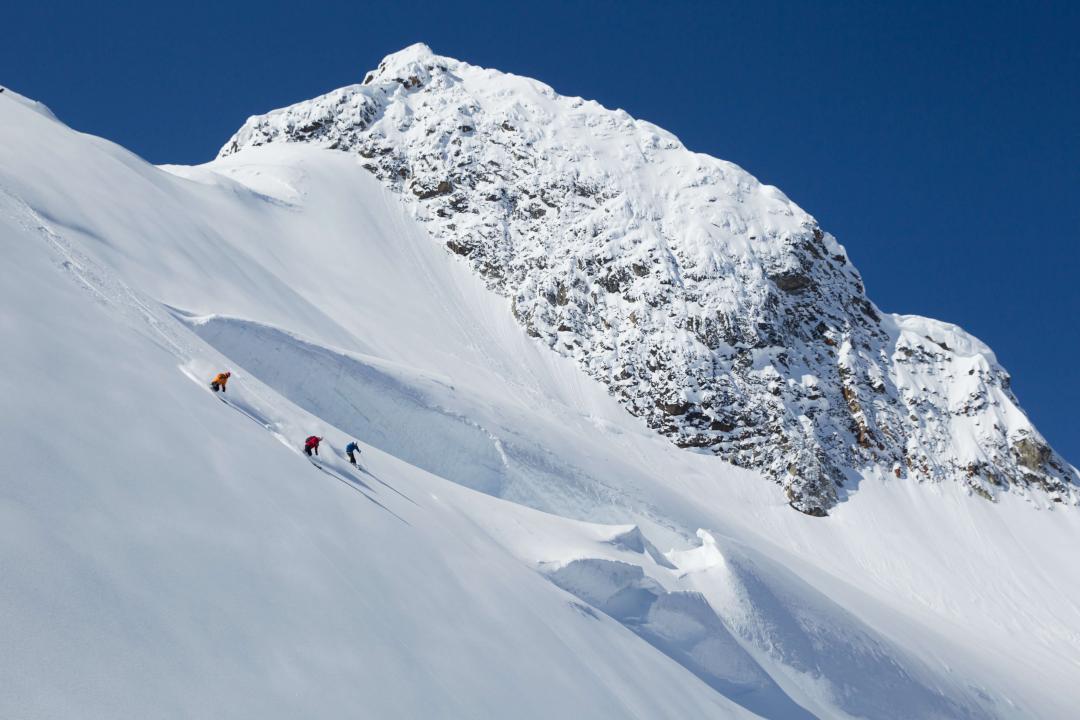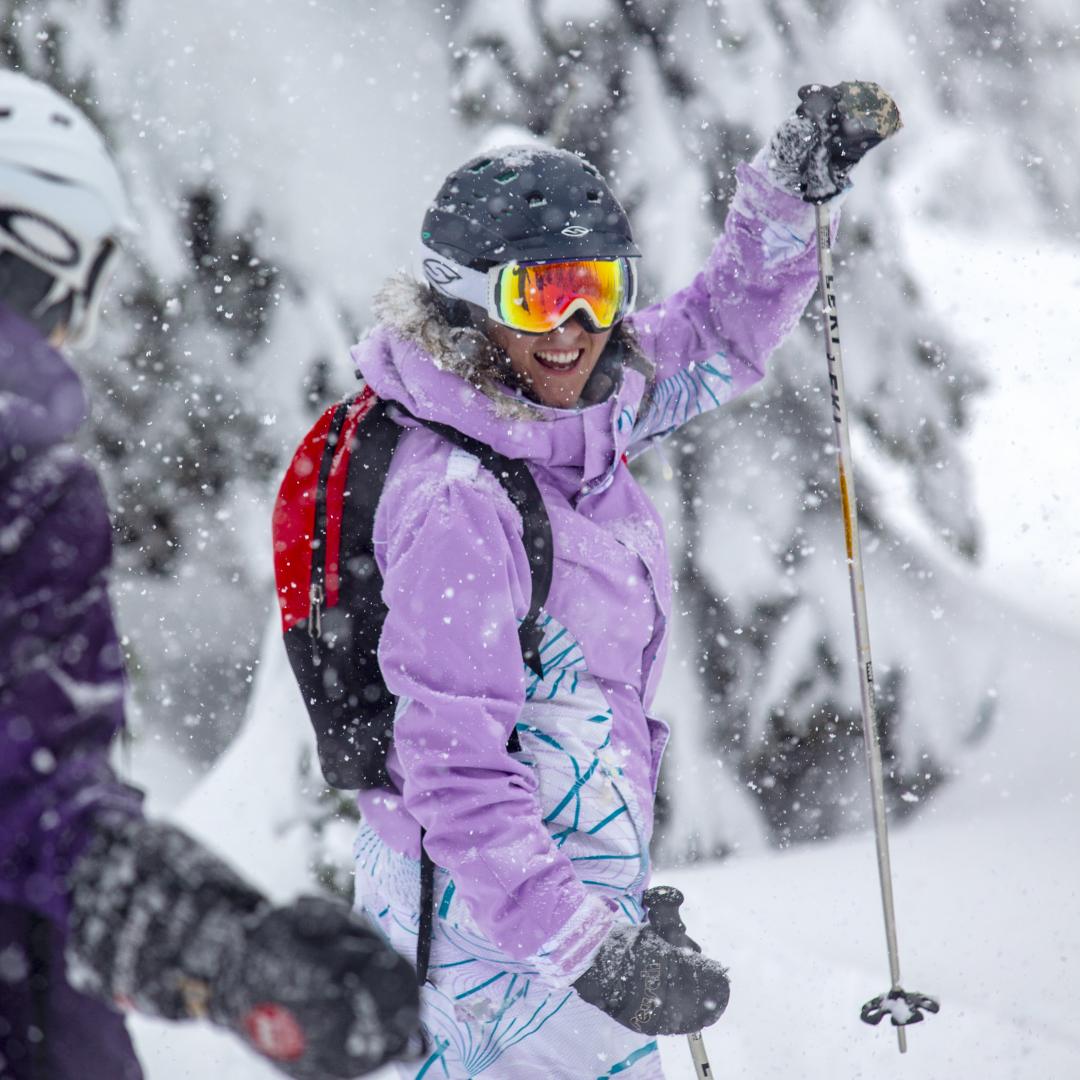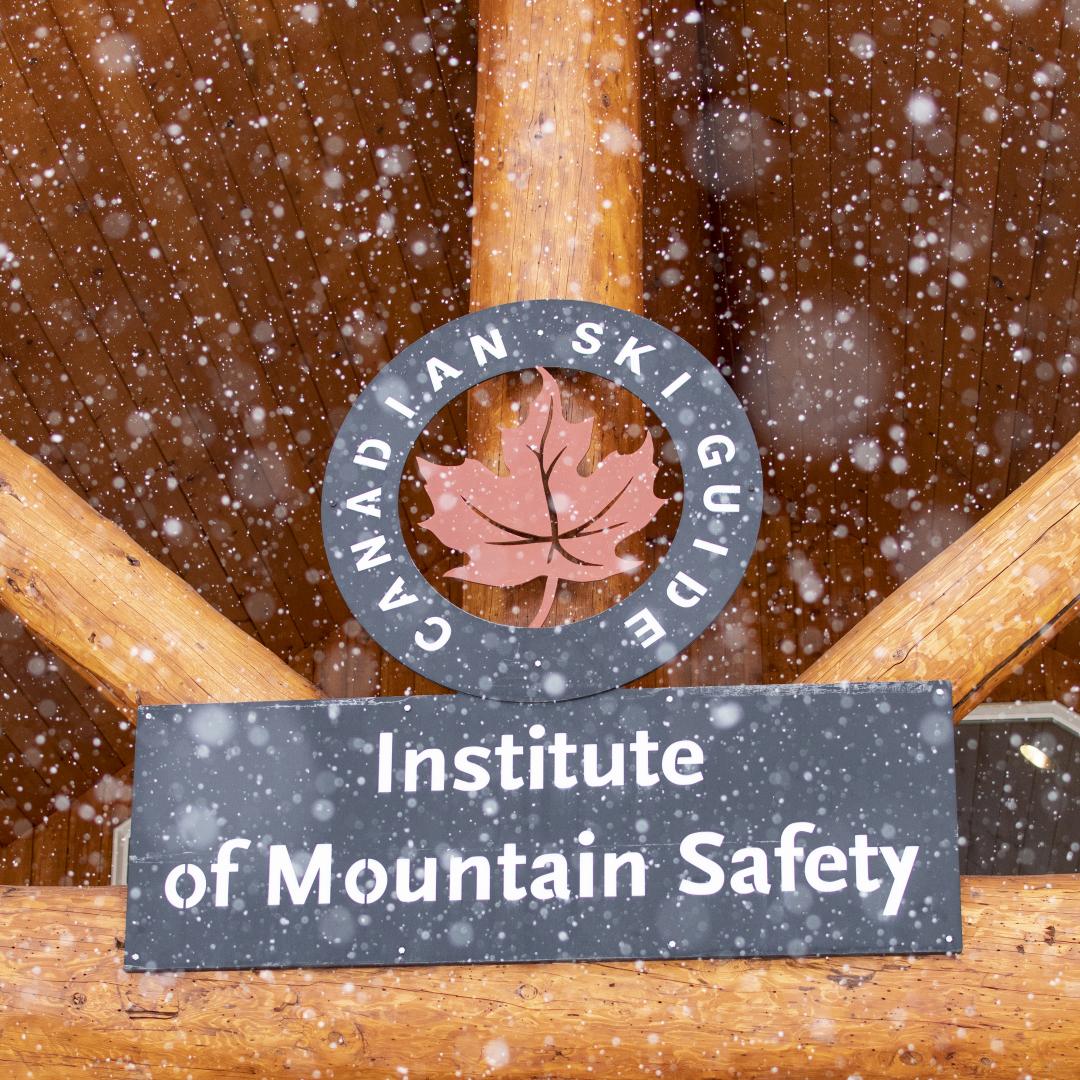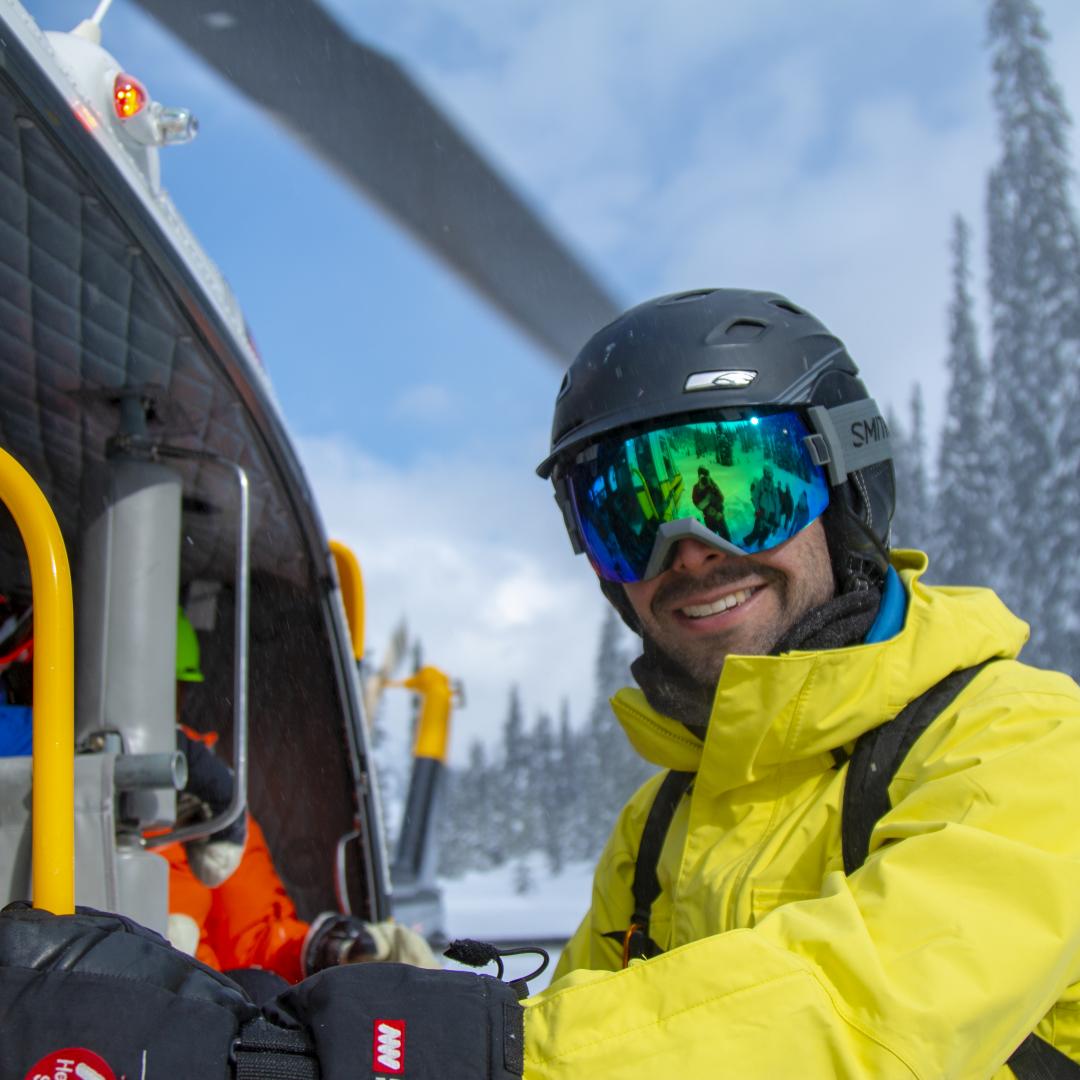 Professional

Guiding Service

Our guides are chosen for their ability to provide you with an exciting and memorable heliski vacation while always caring for your safety and comfort. Many senior guides have been with MWHS for more than 20 years.

MWHS guides are fully trained. They all have achieved qualifications with the Canadian Avalanche Association (CAA), Canadian Ski Guide Association (CSGA), or international equivalent, and the Canadian Ski Instructors Alliance (CSIA).

Many of our guides have achieved the highest levels of qualifications available. Now, many of our senior guides are  involved in teaching courses in the CSGA or CSIA, gained through a minimum of 10 years guiding. Our guides also participate in a comprehensive MWHS 10 day training session prior to the season opening in the implementation of our operational and rescue systems.  In addition, members of our team attend the International Commission to Alpine Rescue (ICAR) and the International Snow Science Workshop (ISSW) conferences to further their education with new research and techniques.

Our guides are also your Resort hosts - they meet you on arrival, take you to your accommodations and show you our facilities. 

Every heliski week is an instructional week. Whether you are a first timer or an expert powder skier, your guide is also a qualified ski instructor and will help you improve your technique to increase your powder enjoyment.
Mountain

Safety

Traveling safely in the mountains requires that our guides balance excitement and challenge with your safety and comfort. Guides meet each morning and evening in the Guides Haus - the heart of the operation. Using state of the art equipment, guides review field observations, snow pit data and remote weather station data feeds. They then choose the day's ski terrain based on snow stability analysis and predicted weather.

Upon arriving in Wiegele World, you are required to sign our Waiver of Liability.

At Mike Wiegele Helicopter Skiing, we have implemented a mandatory helmet policy for our guides. In a recent article published in the Canadian Medical Association Journal, it was determined that the risk of head injury was reduced by 35% with the use of helmets. Furthering our commitment to safety, we also provide helmets for guest use and sell a selection in our sport shop.

Each guest is issued an Ortovox Diract Voice transceiver as well as a light shovel pack, equipped with a shovel and probe. Guests are required to wear the transceiver while in the mountains and are instructed in its use before beginning heli-skiing or boarding. All guides carry rescue equipment and first aid supplies in their packs.

Your guide will continually assess the snow stability. Occasionally they will stop and dig a snow pit.  They make snow profiles to find a gliding layer, perform a shear test and assess for a potential avalanche.

Heli-ski terrain follows snow stability and guiding procedure is adjusted accordingly. When the snow stability is good we have more options. If the rating is fair or poor we ski more moderate slopes which are less exposed to potential avalanches. We select semi-level, low angle terrain in steepness with no or less probability of avalanche in size. This way we greatly reduce the risk.

The Grizzly Hut, donated by longtime friend and guest Matthias Maresch, was built in 1993 to support avalanche research and development. Located in the Monashee Mountains, it is used as well as an emergency shelter and as a rescue storage cache and safe.

Extensive safety and rescue systems and detailed plans address foreseeable emergency scenarios in the backcountry. Three repeater stations provide uninterrupted radio communication between the Blue River base station and each helicopter. The Blue River base station constantly monitors the location of each helicopter and maintains at minimum an hourly contact.

Rescue caches located in key locations throughout the mountains provide a toboggan, avalanche and crevasse rescue equipment, as well as backcountry survival equipment. Each helicopter carries first aid equipment, oxygen,and crevasse rescue ropes.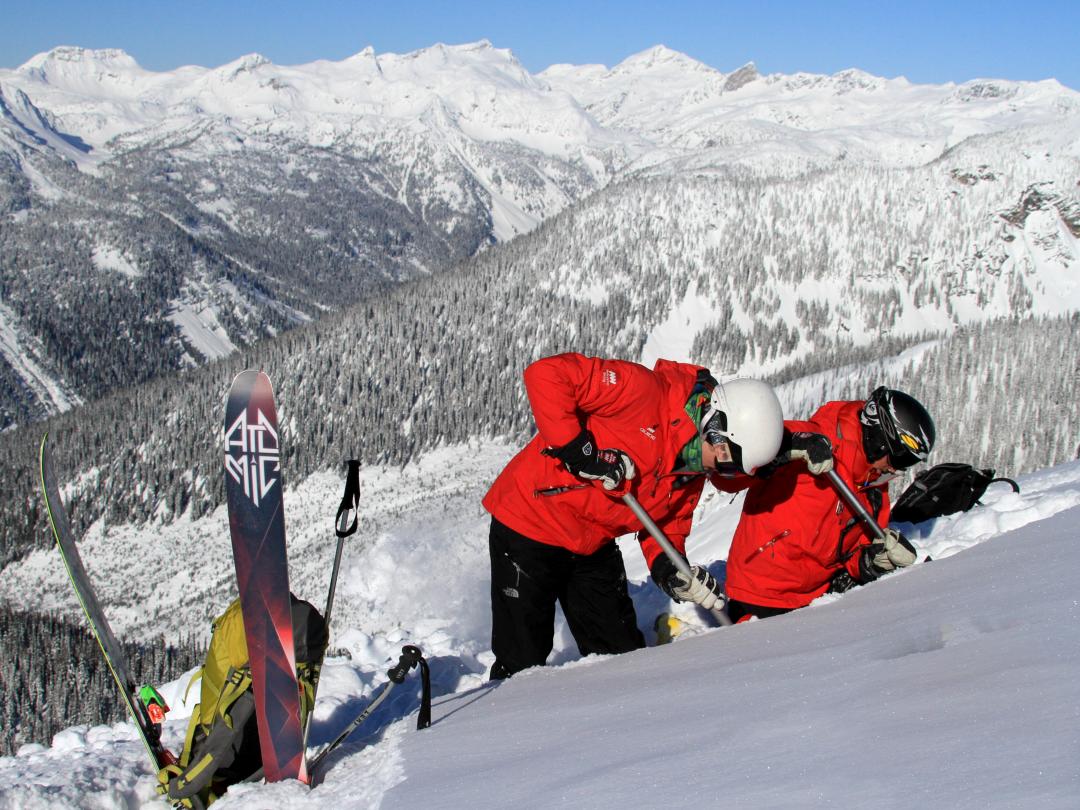 Avalanche

Research & Forecasting

Initiated in 1990 by Mike Wiegele, the Avalanche Research and Forecasting program in Blue River provides scientific research to helicopter ski operators and other industries.

Project partners include Mike Wiegele Helicopter Skiing, the Federal Government and the University of Calgary research team (ASARC), that was led by Dr. Bruce Jamieson until his retirement in 2014. Now research continues with the Simon Fraser University overseen by Pascal Haegeli. The MWHS guides and pilots work with the research teams to combine their observations and data for analysis.

Mike Wiegele Helicopter Skiing has also created the 5-Step Avalanche Forecasting Checklist - "The Powder Fascination" that is the protocol for snow stability assessment.
Bob Rankin
Senior Lead Heli-ski Guide & Chief Avalanche Forecaster
Safety

Equipment & Guest Responsibilities

Guests are responsible for following the guide's instructions at all times and for heli-skiing / boarding within the set parameters. Detailed safety instructions, safety in and around the helicopters, as well as the risks of backcountry wilderness skiing are outlined in the Hazard Awareness and Prevention Booklet that is provided to each guest.

Guests participate in a mandatory Safety Orientation, which involves viewing a mountain safety presentation, and helicopter safety orientation with your pilot and personal training in the use of the transceiver prior to the first day of skiing / boarding. Each guest is given an Ortovox Diract Voice transceiver and a shovel pack including a shovel and probe for use during their stay. Use of transceivers is mandatory while in the mountains. Furthering our commitment to safety, we also provide helmets for guest's optional use.   
In good hands

Injury or Illness

All guides are trained in first aid and a medical clinic is located in the Guides Haus.  It is well equipped to meet the medical needs of our skiing guests.  

As part of our guiding operation and safety system, we employ a fully qualified medical physician. The doctor typically skis with our guests during the day and is able to attend to any medical concerns in the mountains or after skiing.  

In addition, an Interior Health Authority Clinic is located minutes away in Blue River.  More advanced medical care is available at Dr. Helmcken Memorial Hospital in Clearwater (1 hour by car, 30 minutes by air) and advanced medical care is provided at the Royal Inland Hospital in Kamloops (2.5 hours by car, 1 hour by air).