Weather Report
We have the mountains' pulse.
When we make our daily skiing plan, weather is one of the most important factors. Which is why we collect as much accurate information from our remote weather station in the Cariboo mountains, and one at the Blue River Airport. We don't have the power to change the weather, but we are equipped to make the most of it.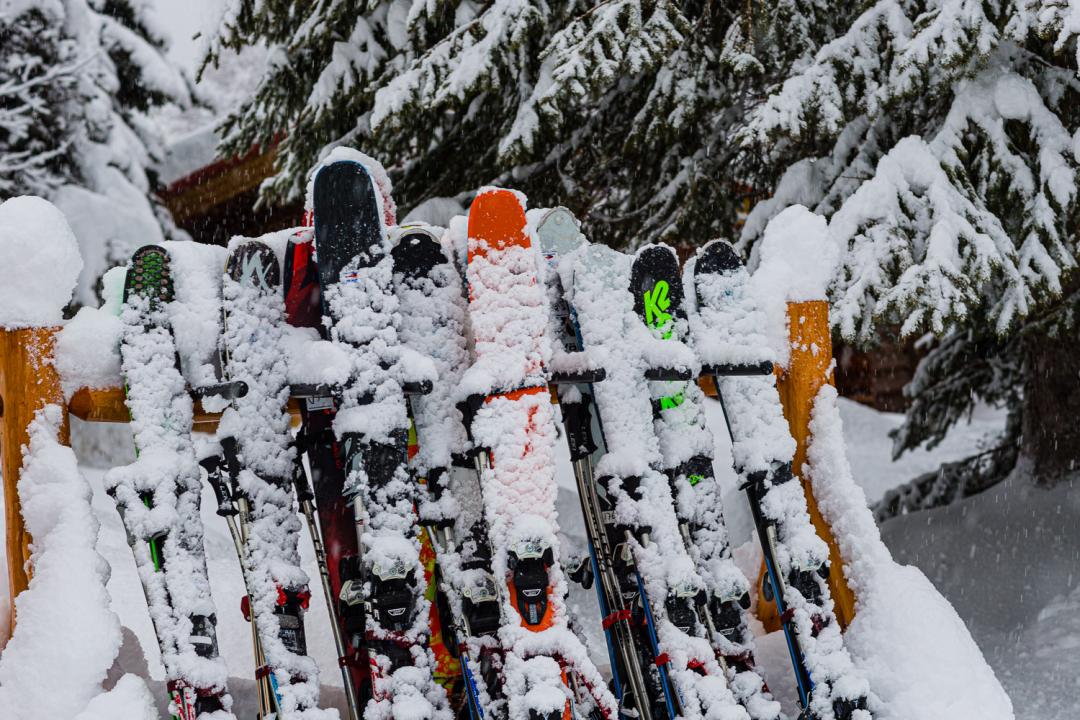 Forecast
Flurries. Accumulation: 11 cm. Alpine temperature: High -5 °C. Ridge wind south: 30-45 km/h. Freezing level: 1100 metres.
Extended Forecast
Tomorrow will be mainly cloudy with isolated snowfall. Temperatures are slightly cooling and the winds remain in the moderate range.
Weather Conditions
Weather conditions are updated hourly using data from our remote weather station, located at 1900m/6300ft in the Cariboo Mountains. So you and your guides know exactly what to expect.
Data is reset hourly, snowfall at 7am daily. Mt. St. Anne weather station is at an elevation of 1900m/6300ft.
Runs skied on

Feb 06, 2023
Diamond Head C2
Cariboo Hideout C2
Three Stooges C2
Bear's Den C2
Wedel City C2
Wedel Little C2
Sundown Trees C2
Not Yet C4
Norberts North C4
Weather Station C4
Superbowl C4
Lynches Laugh C4
Norberts South C4
Norberts C4
Sepp's Cow C4
Miglet North C4
Sepp's Cow North C4
Wopoti Trees C5
Screwball C8
Lost & Found C8
Snowball East C8
Tighty Whitey C8
Pancake Creek M11
Pancake Trees M11
Pancake Burn M11
Chelsea's Delight M4
Froth Creek Run M4
Erich's Ridge M5
Adams Fork M5
Cedar M7
Duffys M7
Ski World Trees M9
Cobra Trees M9
Latest Conditions