February 23, 2018
2018 Andy Aufschnaiter Memorial X-Country Ski Race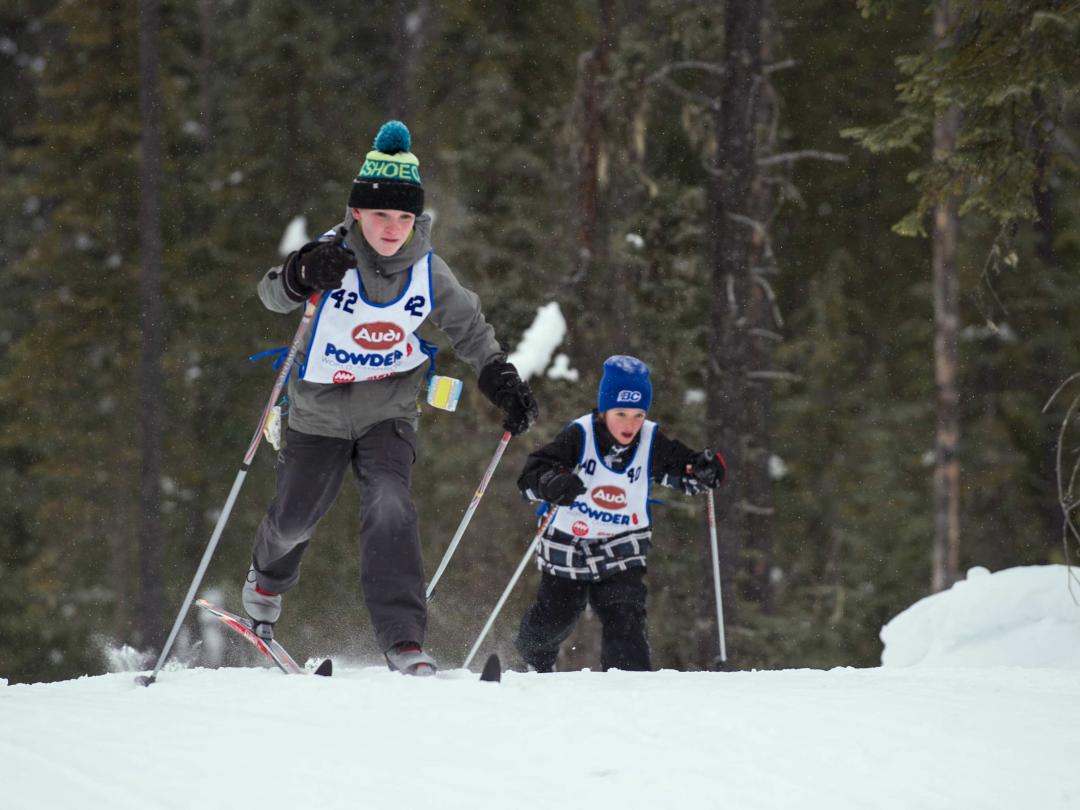 The Andy Aufschnaiter Memorial Cross Country Ski Race, sponsored by Mike Wiegele Helicopter Skiing and the Bruderschaft Friends Blue River Society, is an annual event that celebrates the future of skiing the North Thompson Valley. This year, close to 200 School District 73 (Kindergarten to Grade 7 students and parents), gathered on the Blue River cross-country ski trails for the 2018 edition of the event, held on February 21. Following the races, participants and parents were invited back to the MWHS Resort, for an after-ski lunch and awards ceremony at the Lodge.
For the past two-decades this cross-country race has become a very significant winter event for North Thompson Valley residents and Mike Wiegele says it's an honour to be able to host such a special event for the valley.
"It's incredible to see the capability and sportsmanship of these kids," Wiegele said.
Over the years Wiegele has seen many of competitors from this race, become high level snowboarders and skiers. According to Wiegele, the future looks very bright for these young ski racers.
Race organizers are hailing this year's event as a great success and there were more participants than expected. Plans are already underway for the next event in 2019.
Check out all the race results via The Clearwater Times.
Part 1
Part 2
Part 3
If your kids are interested in joining the powder fun on Saddle Mountain this year, check out our Children's Spring Ski & Board Camp, March 18 to 22 (Tour 715).
The Saddle Up Race and Powder Camp is designed for children and teens aged 5-16 years old to gain skills to ski off-piste. Contact our reservations team for information on how you can get your kids registered in the powder fun on Saddle Mountain!
About Bruderschaft Friends Blue River Society
In March 1996, a small group of friends sat together talking about the Bruderschaft in St. Christoph, Austria, and its history of helping people since the 14th century. These friends shared a love of life in the mountains and so decided to start a similar organization in Blue River, B.C. Money invested through membership is used to assist those in need or to support worthy projects in the Blue River community. For more information, call (250) 673-8381 or visit www.bruderschaft.ca.
Photos by Deanna Kristensen