Summer Activities
A summer of Wiegele World
Although the perfect snow and unlimited terrain that surrounds Blue River are what brought Mike Wiegele here in 1970, the region's natural beauty in summer continues to inspire. We're proud to call this home, year round, and we invite you to share summer with us.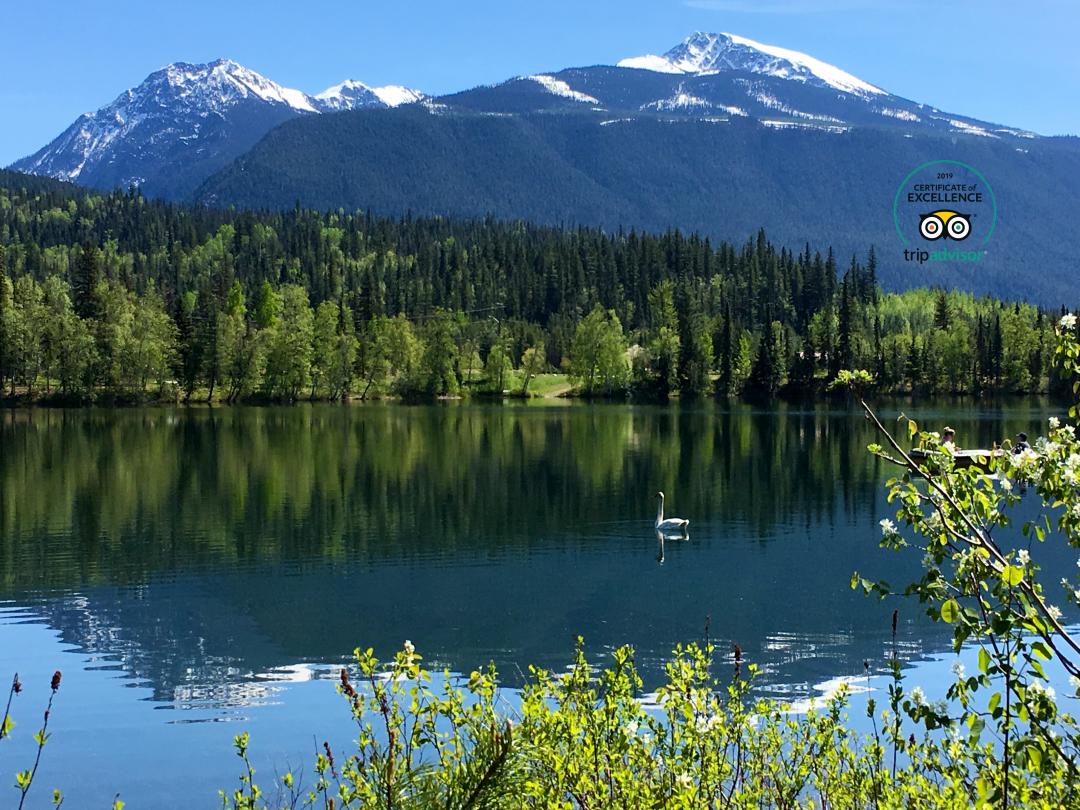 Eleanor Lake

Our Heli Village is located on the serene bank of Eleanor Lake. Visitors can enjoy the perimeter trail, or soak up the sun and swim at the Don Forsythe Memorial Beach house and Blue River Community Park. 

 
Mountain Biking
Blue River is surrounded by a vast network of single and doubletrack mountain bike trails, as well as logging roads for you to explore.
Jet Boating
Groups of 10 to 55 can enjoy the thrill of a Jet Boat tour that will have you skimming across glacier fed rivers, surrounded by wildlife and towering scenery.
Golfing
There are 2 golf courses to choose from near Blue River located in Valemount and Blackpool that explore the diverse landscape and unique scenery.
Nature next door

Provincial Parks

British Columbia is world-renowned for it's awe-inspiring natural beauty, and some of the province's finest parks are located just outside Blue River: Wells Gray Park, Murtle Lake, Mount Robson Provincial Park, Finn Creek Provincial Park, Mud Lake Provincial Park. Come explore Beautiful British Columbia.