Restaurant
Get a taste of the mountains
Our love for food and dedication to hospitality and service know no seasonal boundary.  Come join us in Blue River this summer for some quality eats, friendly people, and the breathtaking scenery that make this place unique.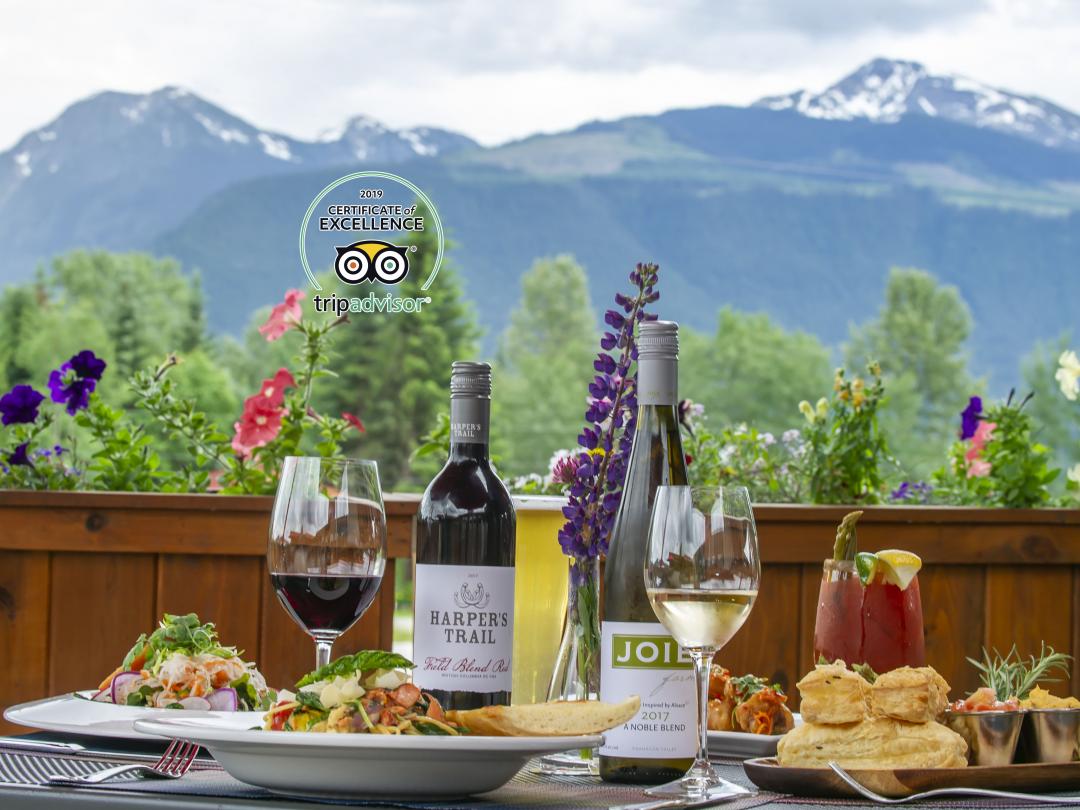 Saddle Mountain Restaurant

A culinary gem.  Located just across the highway from our resort, Saddle Mountain Restaurant offers a rare combination of quality food, friendly service, and great value. Add a sun-drenched patio amidst towering mountain scenery to the mix and you have a true diamond in the rough.

Specialties include the Eight Peaks Burger lineup, Mike's Schnitzel and housemade pie. Gluten free and vegetarian options are available.  
Closed due to Coronavirus. tentatively open for summer, May 21 - September 6, 2021.