The Powder 8 World Championships
The Revival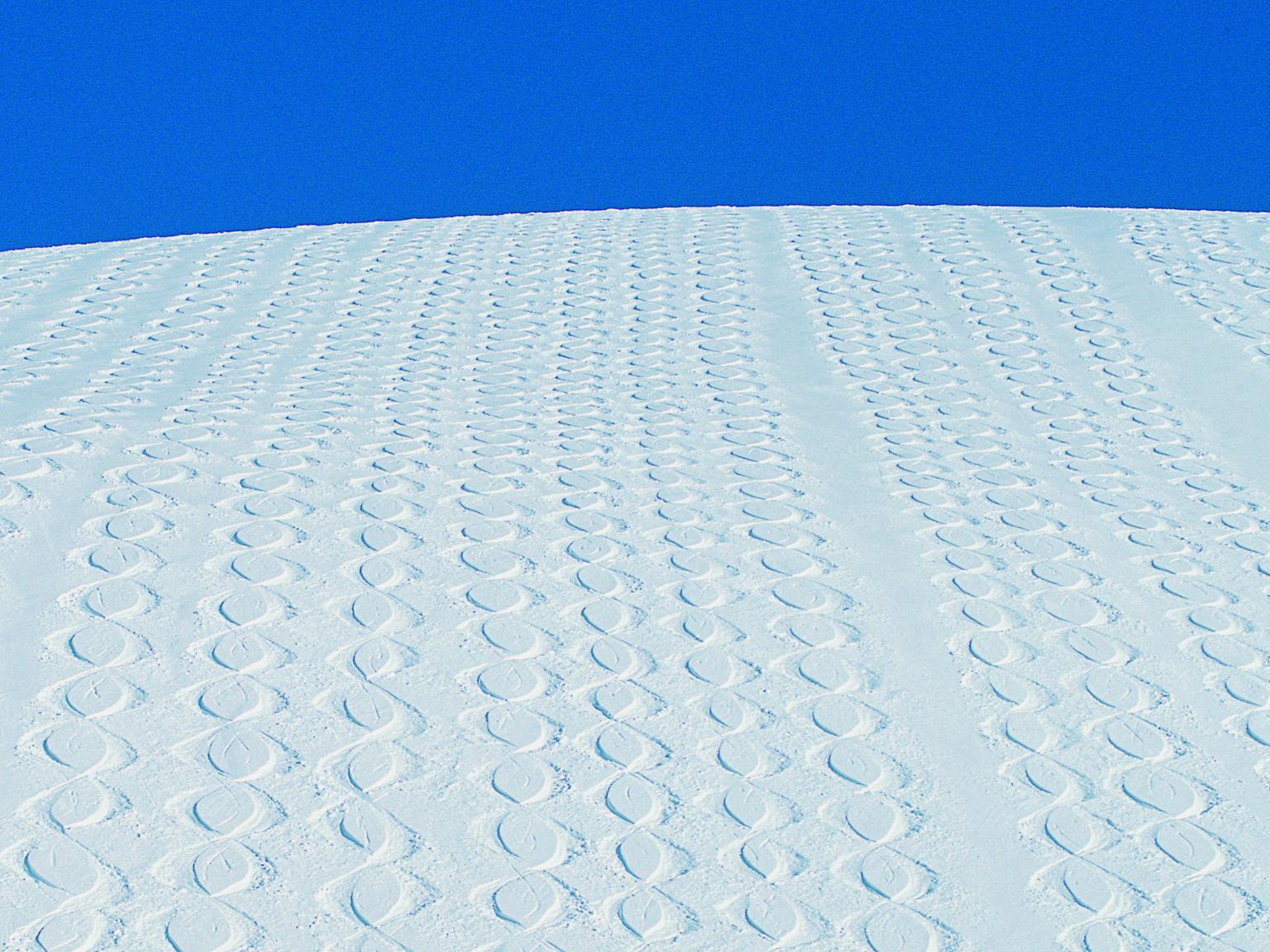 World Powder 8 Event Update - March 13, 2020 at 09:30am
Dear Competitors, Judges & Friends,
Due to ongoing and evolving concerns surrounding the novel Coronavirus (COVID-19) and out of an abundance of concern for the wellbeing of everyone involved, the team at MWHS has made the unfortunate, but necessary decision to postpone the MWHS Powder 8 World Championships event for 2020.
Please know how grateful we are for all your collective excitement around the return of the Powder 8s.  Know that we have every intention to reschedule the event for next season and will keep you informed once we have landed on possible rescheduled event options.
Certainly no one is more disappointed than Mike at having to make this decision but as the company that sets the industry standard for risk management in the mountains, health and safety is our top priority.  Please accept our sincere thanks for your understanding and don't hesitate to reach out directly with any questions or concerns.
Kind regards,
The Powder 8 World Championships Organizing Committee
What are the

Powder 8's?

Powder skiing is what dreams of every passionate skier on the planet are made of.

Cutting perfect 8s into a pristine alpine slope in unison with your ski partner represents the epitome of powder skiing. The ability to make consistent powder turns requires not only excellent technique, but also perfect synchronization, and when achieved, is a representation of ultimate skill and grace in skiing.

As part of Mike Wiegele Helicopter Skiing 50th season celebration, we are excited to announce the return of the legendary Powder 8 World Championships event.
Powder 8

Competitions

To revive this legendary event Mike Wiegele Helicopter Skiing has partnered with Powderbird, the heli-skiing operation based in Utah's Wasatch Mountains adjacent to Snowbird Mountain Resort. Founded in 1973 as one of the world's first helicopter ski operators, Powderbird has grown into a premier year-round international guide service. The latest collaboration between these organizations sets the stage for the revival of the Powder 8 Competitions. Powderbird will play host to a U.S. qualifying series for the MWHS World Powder 8 Championships. The World Championship event in Blue River, BC will welcome teams from Switzerland, Germany, Austria, Canada, Germany, and the U.S.

"I established the Powder 8 World Championships because I wanted to motivate and sponsor the sport of powder skiing. To inspire people to ski more and ski better."

MIKE WIEGELE

MWHS OWNER & GUIDE & P8 JUDGE
Powder 8 Pre-Qualifiers
January 22-24, 2020,
Powderbird, SNOWBIRD, Utah
One-day event

8 Teams

$500 per team

Head to head judged competition

4 teams to move on in January after the qualifiers
Powder 8 US Nationals 
February 5-7, 2020,
Powderbird, SNOWBIRD, Utah
One-day event

8 Teams

$500 per team

Head to Head judged competition
Powder 8 World ChampionshipS 
March 31 – April 3, 2020,
Mike Wiegele Helicopter Skiing, Blue River, BC
Two-day event

16 Teams

Head to Head judged competition
Sigi Grüner - 5 X World Powder 8 Champion
 
"Skiing off piste was and still is one of the greatest things you can do on skis.  The P8 was for us the best combination of free riding with your best friend.  To look back after a run and see the tracks is an experience you only have as an P8 competitor.  This to do in an area where you get a lift with a helicopter is the ultimate skiing experience."
André Kindschi - 5 x P8 contender
 
"Powder 8 to me means skiing in perfection - harmony - competition - team - nature - friendship"
Franz Fuchsberger (FUXI), 3 x world Powder 8 champion 
 
"Wow! Has it really been 15 years since my last P8 experience at Wiegele World?  As I think back on all the good times, I get more excited to make a return trip to Blue River for the 50th Anniversary celebrations and the last hurrah for a World Powder 8 Shoot Out amongst the BEST in the world.  MWHS is second to none, but being a part of the last hurrah World P8 Championships with one of my winning partners, Eric Archer, will be the highlight of the year 2020. The relationships that we built during those P8 years are life long.  Especially the friendship we developed with Mike Wiegele himself and his 5 star staff will last forever."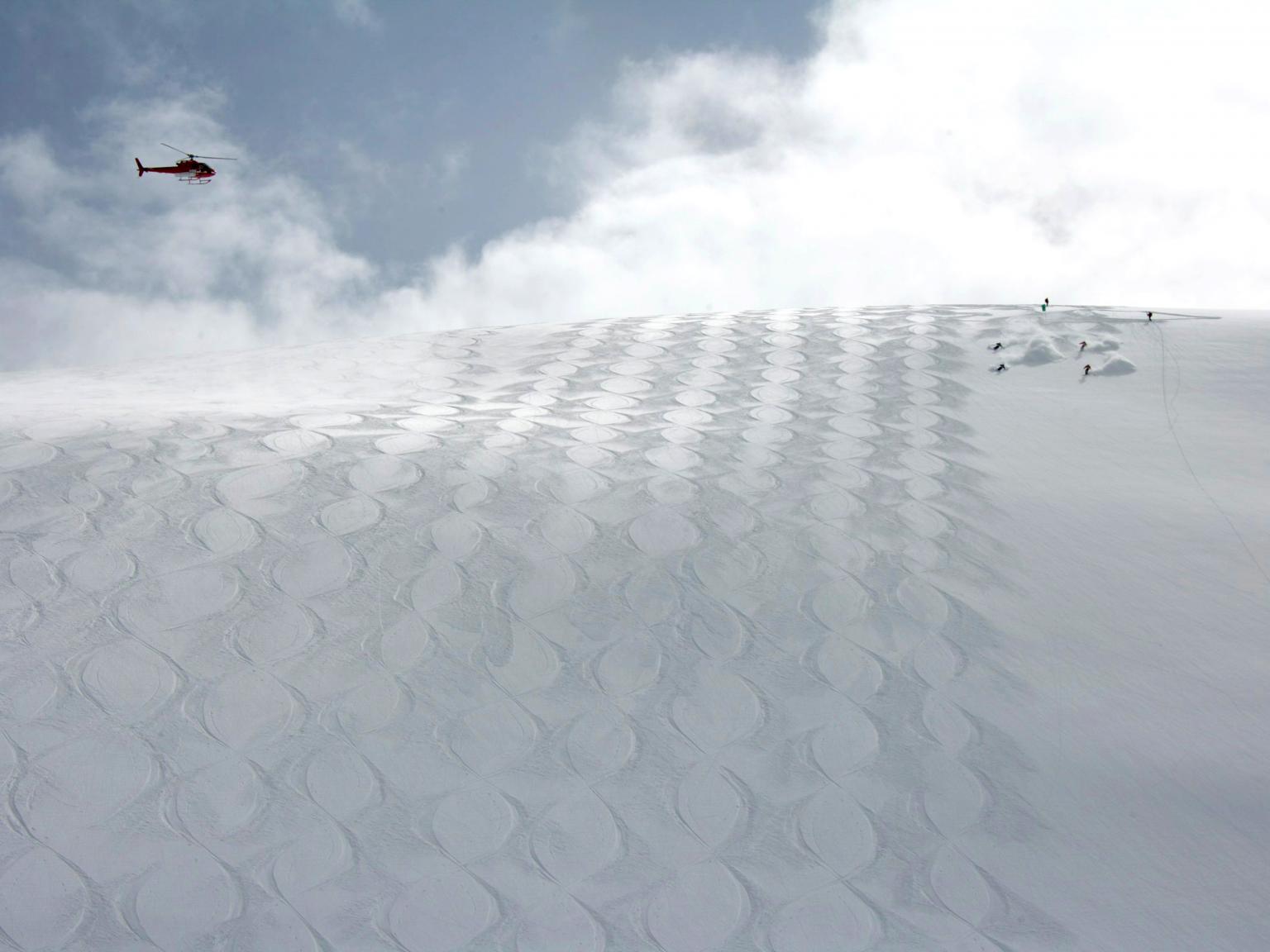 The History of the P8's

From the very beginning, Mike Wiegele wanted to find a way to encourage people to learn, and to love skiing in pristine, ungroomed snow.   Powder 8s were a way to showcase what great powder skiing looks like, as well a path to perfecting and evolving the art of powder skiing.   

Launched in 1980, the annual MWHS Powder 8 World Championships was – for two decades – widely heralded as the pinnacle showcase event for synchronized powder skiing, where teams of two competed head-to-head in creating perfect '8s' in deep powder snow. 

The eventual development of the "powder ski" enabled the average ski enthusiast to ski powder with much less effort and provided the watershed moment for the sport of powder skiing. The skis were quickly adopted by Powder 8 competitors, who cashed in on their advantages to develop a new, more dynamic and effortless techniques of skiing in deep, ungroomed snow.

This development in conjunction with the Powder 8 event is in turn widely recognized for popularizing the burgeoning freeskiing movement of the '80s and '90s, which now permeates ski culture and the experience of mountain resorts everywhere.
World Championships Powder 8

Contact