Covid-19 Protocols and Update
Our Commitment to Safety and Health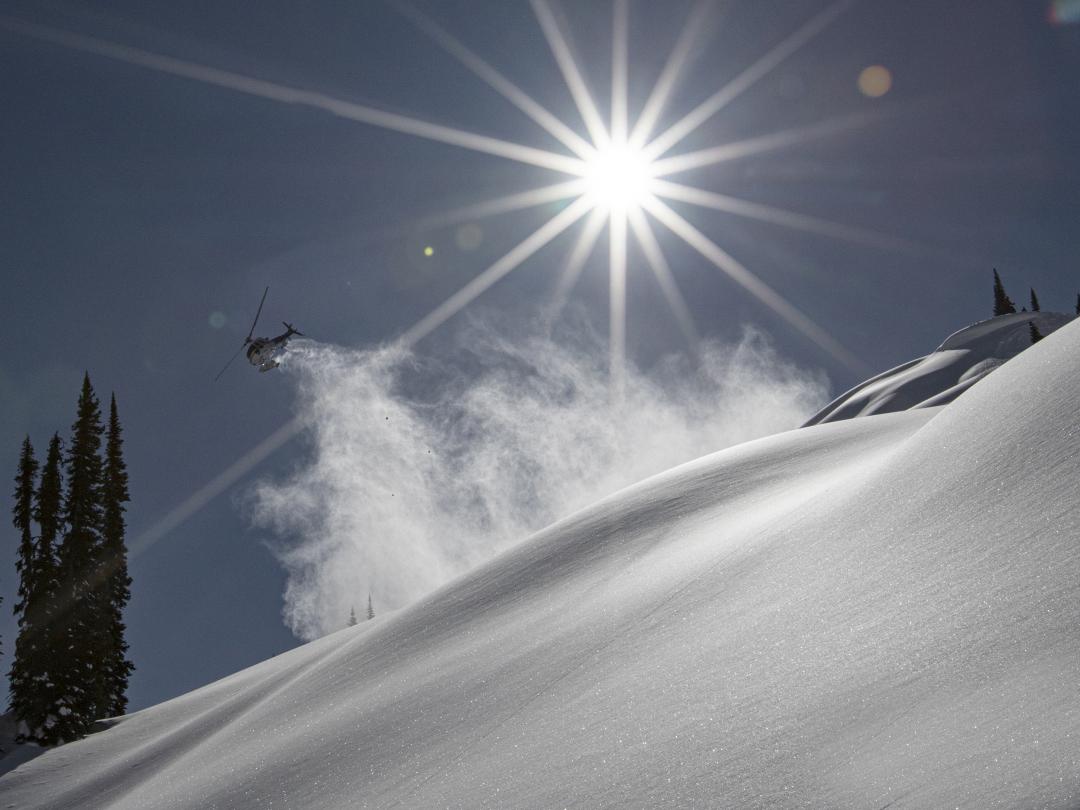 2020/21

Season Update

Like many businesses worldwide who have experienced disruption from Covid-19, MWHS has worked tirelessly to remain within the ever-changing health regulations and advisories, while hoping and planning for the possibility of hosting a limited number of guests this winter.

Given the national and international travel advisories still in effect, and our never compromising commitment to safety first, we have made the decision to not operate for the remainder of this season.

Nothing makes us happier than sharing the Wiegele World experience! With great optimism, we are now focused on the 2021/22 season knowing that next year holds great promise of renewal and reunion, and the best powder skiing in the world, for our team and our guests.

We look forward to welcoming you again to Wiegele World next winter.
Overview

MWHS has always maintained high levels of safety, service and care that go beyond the industry standards. We are working with our physician group, infectious disease specialists and local health authorities to create the best possible COVID safety plan.  We will keep our plan updated to reflect current knowledge and technology.

During the COVID pandemic we need to take extra precautions.  Operations around the lodge and the helicopter will be different, however the skiing will still be the same AWESOME powder you know! 

In the same way that we train you in our rescue protocols, we will train you in the COVID-19 precautions you will be required to follow.  We want to keep you, your skiing friends and our staff as safe as possible in the COVID-19 environment.  

Once we are skiing in the mountains we will be in the lowest COVID-19 risk environment we know of. 

If you have any questions or concerns please contact us. 
Arrival
Shuttles and Vans
Temperature check and screening before boarding
Mandatory to wear masks for the duration of the journey
50% capacity
Regular sanitization of high touch surfaces after every passenger trip
thunder Ridge center - Welcome and check-in
Sanitizing stations
Masks are mandatory
Physical barriers at front desk and during waiver signing
Distance markings, signage and occupancy limits
COVID safety orientation
Small group mountain safety orientation with your guide
Around the Resort

We have developed and implemented COVID-19 cleaning, disinfecting and sanitation protocols that are in addition to the high level of safety and service that is expected by our guests when visiting the resort.  
Public Indoor Spaces
All persons entering shared buildings will be required to wear a face mask
Hand sanitizing stations at building entry points
Barriers, signage and markers communicating physical distancing protocols
Extra sanitization at high touch points
Dedicated sanitization and disinfection janitor for each building during operating hours
We ask you to stick to your own ski/travel pods and not mingle with other pods 
The main lodge
     Powder Max Dining Room
Unfortunately there will no longer be the signature Wiegele buffets, but the same legendary food will be served via plate service or in portions at your table
You will be seated in your travel pod/helicopter pod with a maximum of 6 at each table
Tables a minimum of 2m/6ft apart
All servers  and kitchen staff wearing masks
No mingling between tables
     Silver Buckle Lounge
Guests will only be served when seated at tables with your travel pod (maximum of 6)
No service at the bartop 
     Fitness Centre and Spa
Gym layout adjusted for maximum spacing and physical distancing
Gym attendant managing, cleaning and sanitizing more regularly 
Fitness machines distanced and sanitized after each use
Registration required for stretch classes with distanced yoga mats and limited occupancy 
Intense sanitization of mats and high touch surfaces
Hot tub, saunas and showers will be closed
     Massage
Therapists and guests must wear masks
All equipment and points of contact will be sanitized between guests
Chalet appointments can be arranged
THE SKI SHOP
Separate entry and exit doors and directional traffic flow
Limited occupancy
Physical barriers at the rental counter
Equipment is sanitized and/or decontaminated between users
GUIDES HAUS
No guest access
Guides will follow strict guidelines to maintain distancing and reduce potential of cross-contact between skiing pods
Climbing gym closed
CHALETS
Bookings are based on single occupancy
Social distancing in common areas
Hand sanitizer provided
HOUSEKEEPING
Increased sanitization and disinfection standards in the chalets between each guest visit
No in-room daily housekeeping service
Check-ups every second day to monitor and top up supplies
Replacement linens and supplies available upon request
All soft goods replaced or sanitized between guest stays
SKIING AND HELICOPTERS

IN THE MOUNTAINS
Let's go skiing!
While you are skiing the world's best powder you won't notice any changes until we gather to load the  helicopter.  You will be required to wear a special (issued) mask that will work with helmets and goggles when in and around the helicopters.
Skiing
Your ski group will be your "pod".  Minimize interactions with other pods as much as possible during your stay
Maintain distancing at re-groups and helicopter pick-ups and drop-offs
Follow guides' instructions (as always) so that spacing is maintained while moving
In/around Helicopters
Guides and guests are required to wear masks 
Mask and goggles must remain on for the duration of flight
If you remove your gloves, they must stay in your lap
Avoid touching your face with your gloves
Assigned seating in helicopter
Hand sanitizer available
All high touch areas sanitized between groups
Full interior sanitization each day
Pilot and front seat guide separated from main cabin by a clear flexible barrier
LUNCHTIME
Remain in your pod and distanced 2m/6ft minimum from other pods
All guides and guests must sanitize hands immediately before lunch
Individual lunches for each guest, no platters
Guides will distribute food directly to guests to limit contact
IN CASE OF ACCIDENT
Extra PPE such as masks and face shields to protect guests and guides during rescue procedures
Avalanche SAFETY EQUIPMENT
Inspected and sanitized between each guest
Safety orientations modified to reduce group sizes and maintain spacing
Daily Procedures
Every day, all guests and staff will: 
Be required to answer a standard health questionnaire
Have a temperature check
Regularly wash hands or use sanitizer (any time you touch your face, blow your nose, etc)
Medical
On resort Doctor, subject to the ongoing pandemic
Virtual consults will be available
Clinic visits will be limited to emergencies only
Checkout and Departure
Email checkout the night before departure or in person checkout
On the day of departure all rooms must be vacated prior to skiing to allow for extra COVID related cleaning
To go lunch provided after 1/2 day Saturday skiing
Our Employees
Specific COVID-19 training will be provided to all staff
Daily screening for COVID-19 symptoms and temperature check
Hand sanitizer stations at all work spaces and staff common areas
Stay home if sick
If social distancing is not possible, staff will wear approved PPE (e.g. face masks)
Minimized physical contact between departments
Safety has been our #1 priority for 50 years. By putting in place these COVID protocols we aim to ensure the safety and wellbeing of guests and employees. We recognise that the COVID protocols may be inconvenient, but they are there so we can do what Mike wants us to do - "Let's go skiing!"
Thank you for your support and understanding,
The Mike Wiegele Helicopter Skiing Team